Pricing for our Aligners & Retainers Online
Limited time offer $500 with coupon code Smyle
Comprehensive luxury treatment to straighten your teeth from home. Fix mild to advanced crowding and spacing safely with dentist led Premium Clear Aligner treatment. Get a straighter, whiter smile in as little as 4 months.
$0 down payment
No payments for 30 days
Healthcare credit card with low-interest rates upon approval
Lowest monthly payments available
Obtain all the necessities at present, and pay on time to avoid any fees.
HSA/ FSA
Can be combined with other payment options for more savings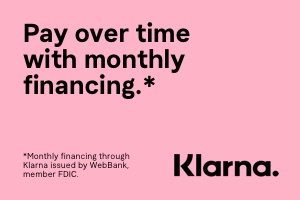 What's included in the price?
Smyle Nation's transparent braces provide a comprehensive solution to assist you in achieving a smile that you will adore. Apart from providing transparent aligners that delicately shift your teeth to a better position, we collaborate with a skilled network of licensed dentists and orthodontists who supervise and prescribe your treatment plan. With private remote monitoring and frequent check-ins with your clinical support team, it is simple to keep track of your progress.
When you buy our aligners/retainers online, you also get access to the Smyle Nation app which is regularly recognized as one of the top-rated apps on the App Store. It is tailored to assist you in effortlessly and effectively monitoring your treatment progress. Brimming with inventive functionalities and supportive notifications, using the Smyle Nation app has made achieving your desired smile simpler than ever before!
Online Retainers That'll Preserve Progress
After finishing your aligner treatment, retaining appliances will aid in maintaining the newly aligned teeth for an extended period. It is a prudent approach to safeguard your investment in achieving a flawless smile. Furthermore, the good news is that we offer the first set of clear braces at no cost to you!
At our clinic, we believe that your smile is your ownership, and we strive to help you maintain it for a lifetime. If at any point in time after your treatment, your smile shifts out of alignment, and you followed the post-treatment care guidelines diligently, we will assist in correcting it without any extra charges. Please note that certain terms and conditions apply, and the lifetime guarantee on our online retainers and transparent braces is based on compliance with post-treatment guidelines.