Get the SMYLE You Deserve with Our Clear Braces
Precision Teeth Retainers & Aligners for Your Perfect Smile
Comprehensive luxury treatment to straighten your teeth from home. Fix mild to moderate crowding and spacing safely with dentist-led Premium Clear Aligner treatment. Get a straighter, whiter smile in as little as 4 months with the help of our clear braces.
World Class Product
Smyle Nation's aligners and teeth retainers are made of World Class material increasing comfort for our patients.
World Class Service
Smyle Nation Customer Centric Team is here from 7 am to 7 pm, 7 days a week to provide help and guidance through your journey with invisible braces.
World Class Mobile App
Smyle Nation Mobile App helps to track your progress, set friendly reminders, and order additional products.
3 Simple Steps
Personalized luxury service made easy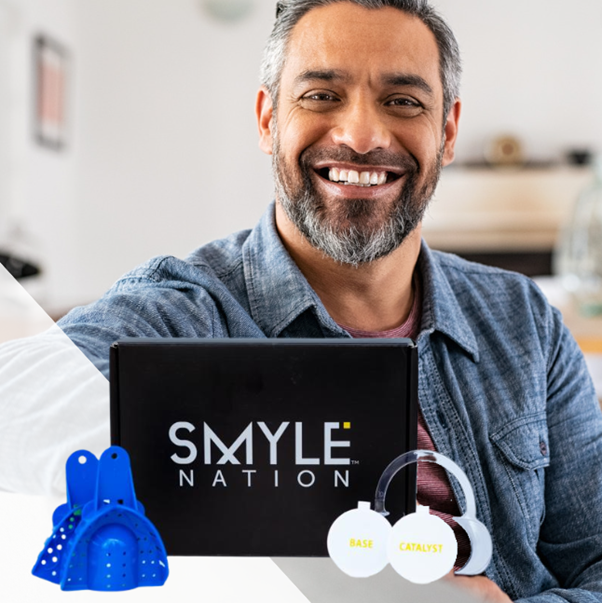 Getting your invisible braces with Smyle Nation is not complicated! Just order your easy-to-use home impression kit with free return shipping.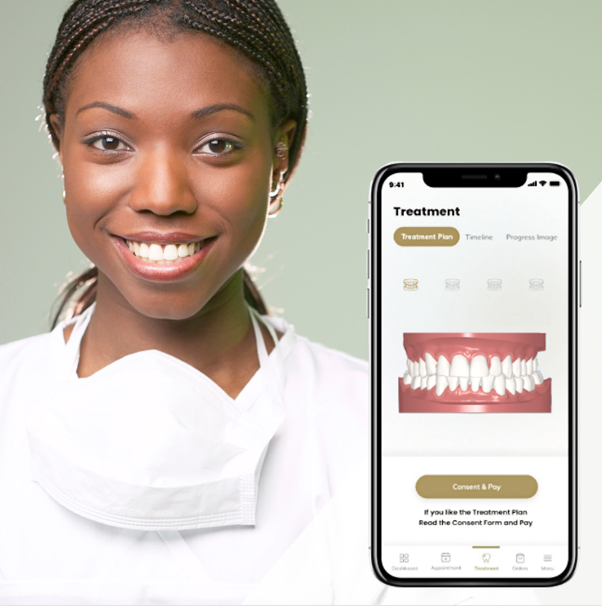 2. Doctor prescribed clear braces
Certified specialists tailor your custom treatment and send your aligners right to your door.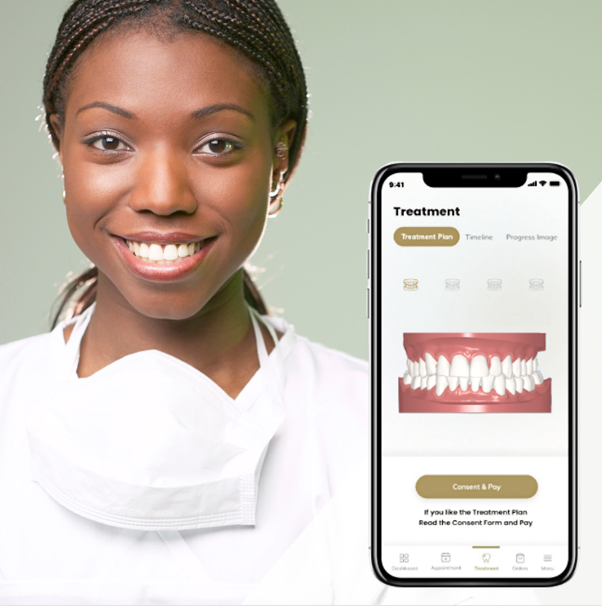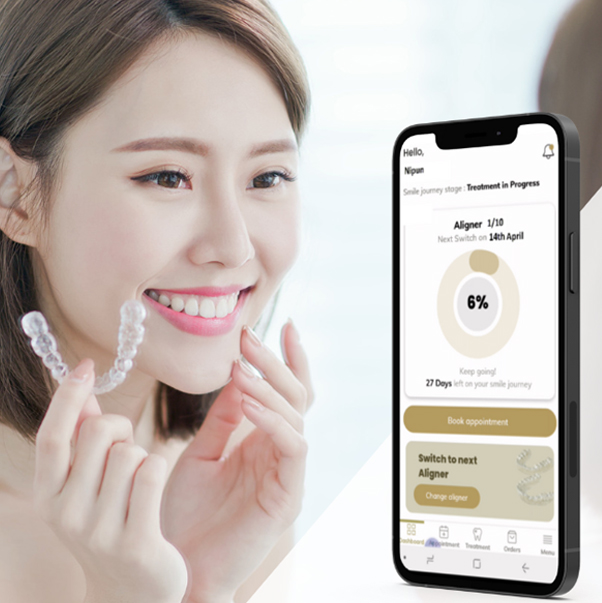 Track the progress to your perfect smile easily with friendly reminders & dentist chat through the Smyle Nation Mobile App.
Our dentists and orthodontists treat mild to advanced tooth spacing and crowding to give you a picture-perfect smile right from home. Contact us today to learn more about our clear braces!
Real people, Real Results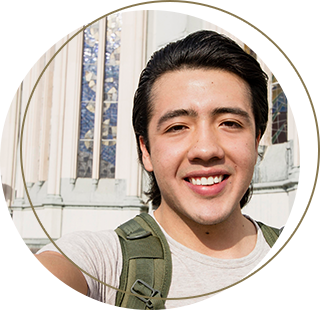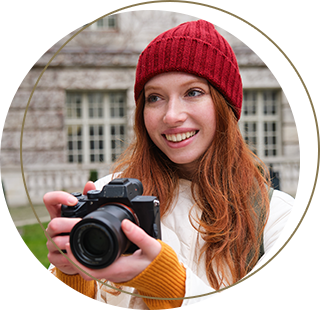 Get $1500 off treatment when you start today
Frequently asked questions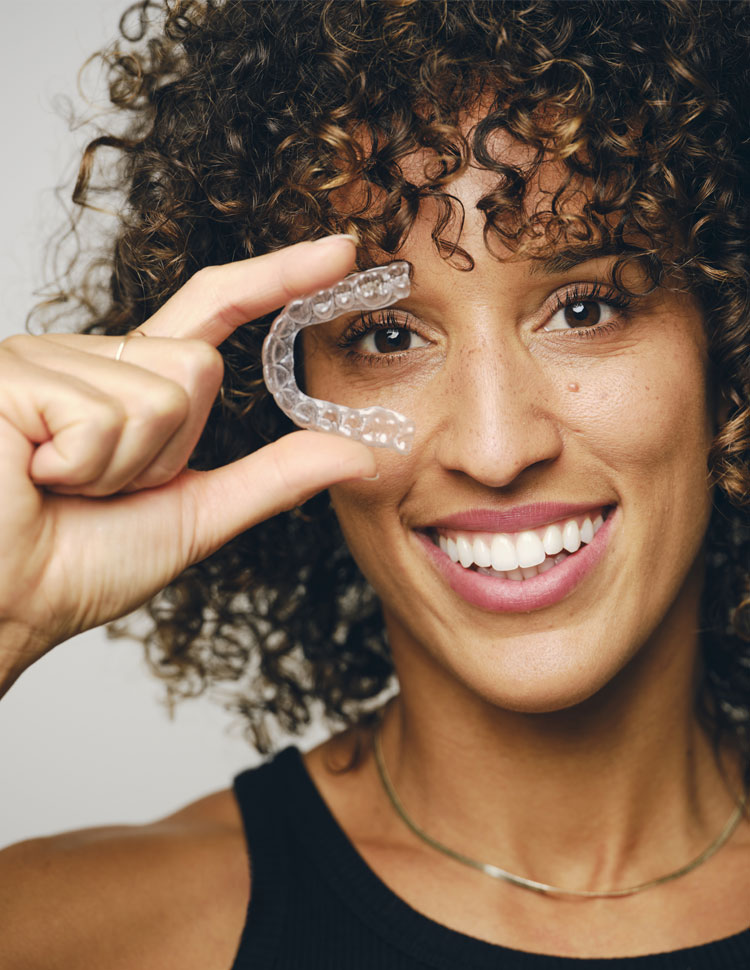 Smyle Nation clear aligners offer numerous advantages that make them the ideal choice for achieving your dream smile. To start, the convenience of using our aligners from the comfort of your own home eliminates the need for expensive and time-consuming visits to a doctor. Additionally, our treatment is often faster and less costly than traditional braces. What's more, your treatment package comes with whitening, a first retainer, and a lifetime guarantee at no extra charge, making Smyle Nation the superior option.
No Timely, Expensive Doctor Visits
Additional Products To Promote Overall Oral Health
Receive Aligners Within 1 Month
4-6 Month Average Treatment Time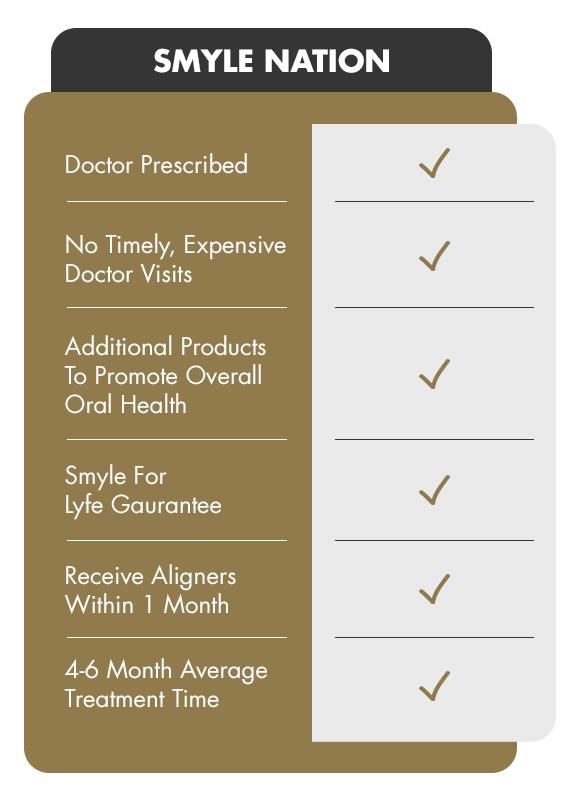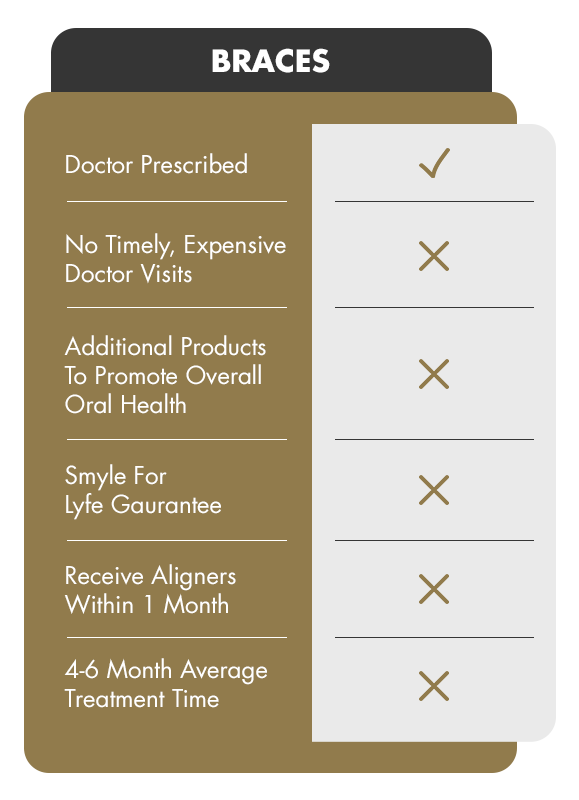 Enter your email address below to join our email list.
You will receive occasional updates, news, resources and promo.
Enter your email address below to join our email list. You will receive occasional updates, news, resources and promo.